How to dress for a day at the races!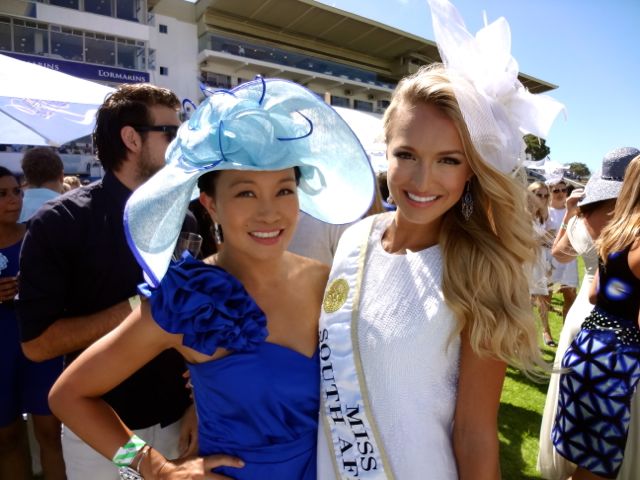 With race season well underway, you very well may have made plans to go to several equestrian events this year. However, showing up at the track in your everyday clothes is not an option at many meets, as formal dress codes that have defined this sports over the generations have endured to the present day. Wondering how to dress for a day at the races? This post will unlock the secrets to standing out at these classic events…
Floral print dresses are hot this year
While dressing sharp will get you in the door, this conservative strategy also guarantees that you likely won't stand out in any meaningful way. As such, it is useful to stay on top of the latest fashion trends, which can make it easy to take calculated risks that will pay off big time on race day.
This year, floral print dresses are all the rage on the runways of Europe, so showing up in one that is tastefully done will be an eye-turner that will surely make you the center of attention in the lounge before the race.
Be sure they meet the dress code at the Royal Ascot though
However, to get into the Royal Ascot, which is one of the most prestigious races on the British horse racing calendar, as the Queen herself is often in attendance, you'll really need to step up your game. There are many restrictions on the type of dress that they'll permit patrons to wear; as far as dresses go, halter tops, strapless or spaghetti strap dresses are barred, as are ones that do not reach at least knee level.
On the prior point, ensure your straps are at least one inch wide, or you will be watching the Gold Cup from the local pub instead. If your dress doesn't meet their standards listed above, go get one now, but let your husband be, as he will likely be busy looking up information on the mainstream races at the Ascot (the details of which can be found here: Royal Ascot runners today – Gold Cup Day betting)
Hats are a big deal too
Some venues requires hats (for instance, the Royal Enclosure mandates them, and only those with a base of less than four inches), but even if your local track doesn't, you can easily stand out by picking up one that is a stunner. Whether you choose a fascinator or a pillbox, you will easily be noticed by wearing one, so be sure to try several on so you can find one that truly complements your look.
Opt for natural fabrics if the weather is forecast to be warm
Being an outdoor facility, the weather plays a big factor in the selection of an outfit that will suit you well on a given day. Looking fabulous will mean little if you are visibly uncomfortable, as many synthetic fabrics will quickly become a burden on your spirit on a hot, humid day. Instead, choose lightweight, natural fabrics for summer days, and leave the heavier clothes in your closet for a danker, cooler day in the spring or fall.